QR Code Scanner & Barcode Scanner & QR Scanner app
2.1.3
Paperless Way to Gain Information
So many places nowadays have a QR code. Started in Japan in the 1990s the code will allow you to find out a lot of information about the item that it is attached to. Standing for Quick Response it will always be a black square and markings on a white background. They can be found in stores, on items that are in the house and sometimes in outdoor locations giving out information. There is so much information that can be taken from these codes that it will be a great advantage if you have a reader.
The QR Code Reader is ideal for decoding the barcodes that you find. It is meant to be used on an Android phone or tablet. There are so many codes that it can read that you will soon wonder how you managed to get by without one. You will be able to scan coupons, get access to promotions and find out a lot about the world around you.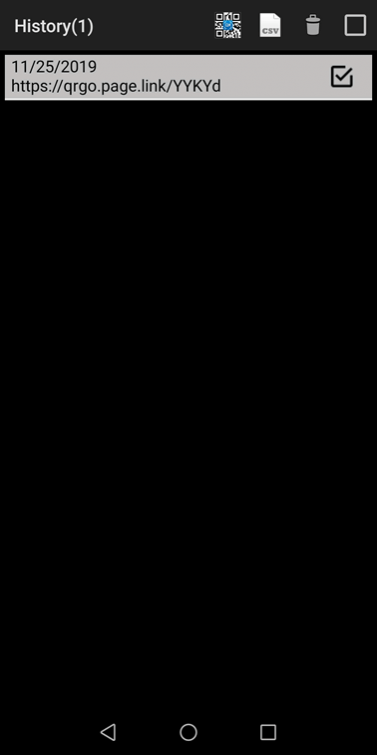 Once the app has been downloaded, you will be ready to start scanning bar codes. The page that you will use will have a large gap in the middle and this is going to look like a camera. You need to line this space up with the code and then capture it. Once you have done this you will see a number of actions that you can take. You may want to share the information with friends right away or copy it so that you can do it at your leisure. Once you open the link, you will be able to read all the information that the QR code contains.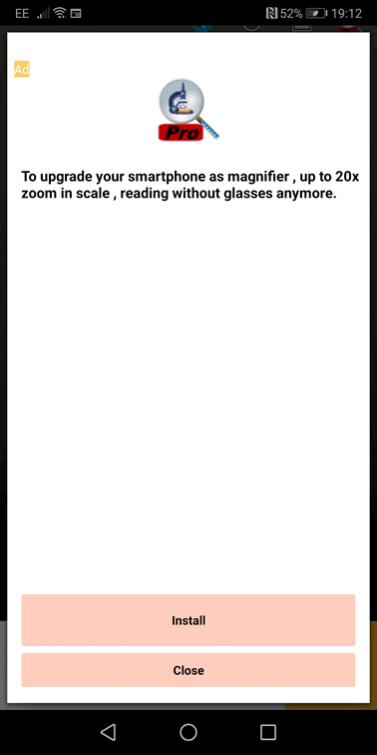 Although the reader is safe you do need to be aware that some QR codes can be set up for the wrong reason. You cannot put a block on what codes are read, so a child may end up capturing information that is not suitable for them.
There are going to be apps showing every time you use this and it could be that some are for other apps that you want. The button will take you to the page that will allow you to download that app. It is not compulsory to download anything else but it is quick and efficient way to get new apps. It is a safe app to use and once you have saved the code that you have scanned, you will be able to save it. When you want it back you just go to history and all the ones you save will be there.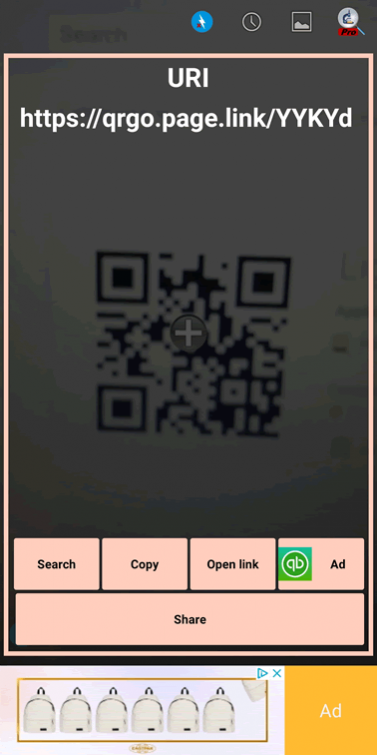 The latest app that is available will be shown and you will get information about what it can do. While not really a reason to download the app, it is a helpful by product. If you don't want to install anything else, just press close.
Features
Easy to use – just keep camera in focus
Search the results that have come up
When available with a code, Wi-Fi can be connected to without a password
Link can be sent to other people who email address
Link can be used again
Flashlight – the area will never be to dark to stop you capturing the code.
No cost
Conclusion
This is a safe app to use and will open up a new world for you. It is free when used with an Android appliance.There is a lot of information that you would miss out on. QR codes are used in some establishments instead of providing paper information and the more this happens, the better it will be for the environment. A lot of data can be held in what is just a small code.
---
Add a review
Tell us your experience with
QR Code Scanner & Barcode Scanner & QR Scanner app
2.1.3
RELATED PROGRAMS
Our Recommendations
---
---
---
---